Kimmayco Chows Down: Almond Butter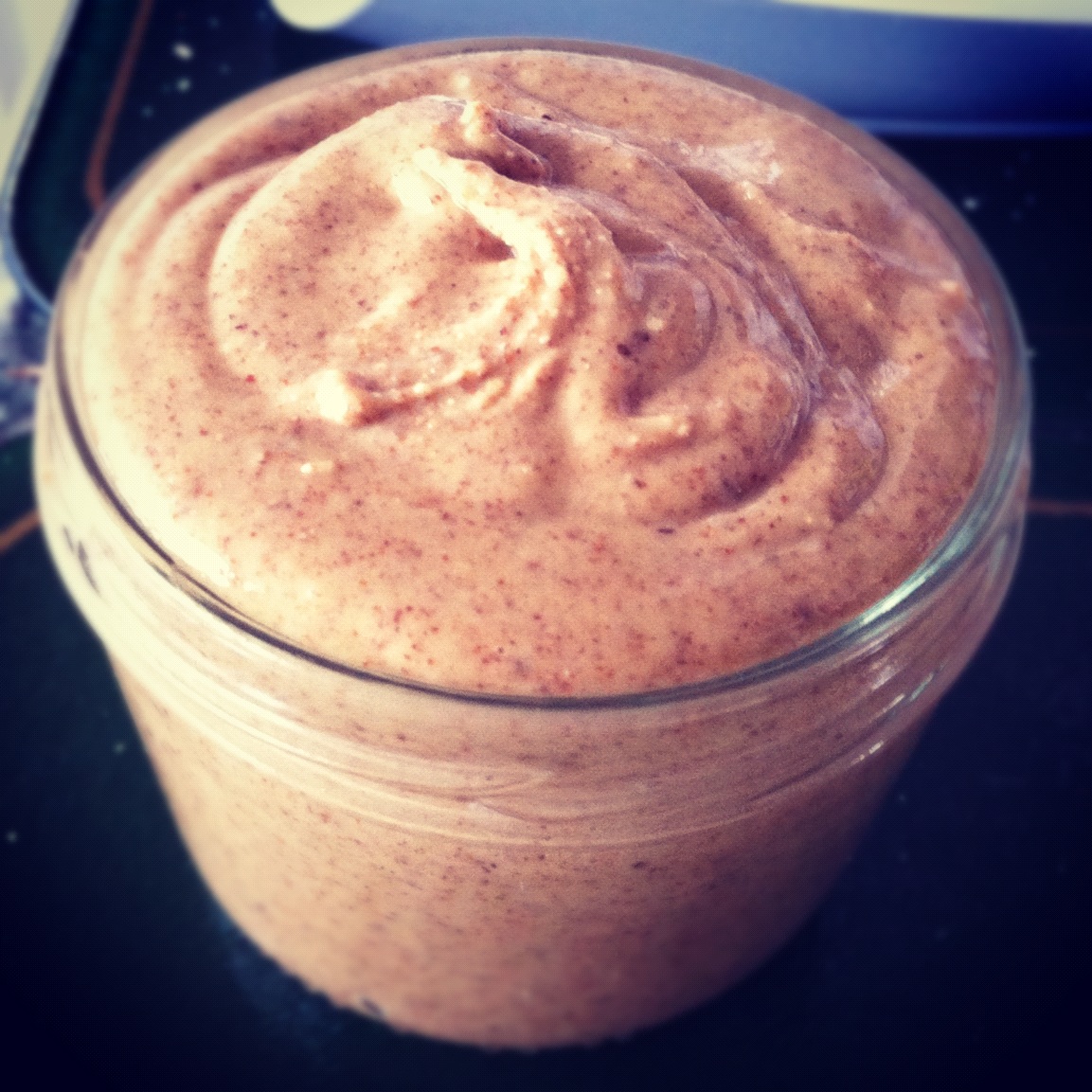 If you love peanut butter you'll love this...
Almond butter must be one of the easiest things I've ever made. All you need is almonds, a good blender, a little patience and you're ready to go!
Why I like almonds: - It's a good source of protein - Contains good healthy fats - Such a good snack to get rid of hunger pangs - Helps lower cholesterol and keep the heart healthy - and when you turn them into almond butter... SO GOOOOOD!
High in calories so don't do what I do and clean up a jar of almond butter within a week.
All you need: - Roasted almonds (as many as you wish) - Salt (sea salt if you have it) - Honey (optional choice for those with a sweeter tooth, I used mexican honey but any would do)
1. I throw a load of already roasted almonds into a blender with about 1/2 tsp of pink himalayan salt because I'm fancy like that. But because that stuff is expensive I suggest you substitute some sea salt or some plain salt.
2. Blend until the almond bits start going up and around the sides of the blender and won't blend anymore
3. As the F&L girls would say "push down The teng!"- this means keep scraping down the sides of almond bits when you need to and then continue to blend
4. Repeat step 3 until magic starts to happen. You will notice it starts gathering into a ball, you're close so don't give up yet!
5. You can stop blending when the butter is really smooth. And voila you have your own almond butter which costs less than half you would pay in the shops (they bump you don't have it)
If you want the honey almond butter version, add the honey at step 1 or step 5. I used 2 tbsps of honey, It takes longer to blend when honey is added so I suggest trying plain almond butter first! (Please excuse the chipped nails, Rachel caught me slipping!)
Let us know if you try!