Edge Cycle BOOTCAMP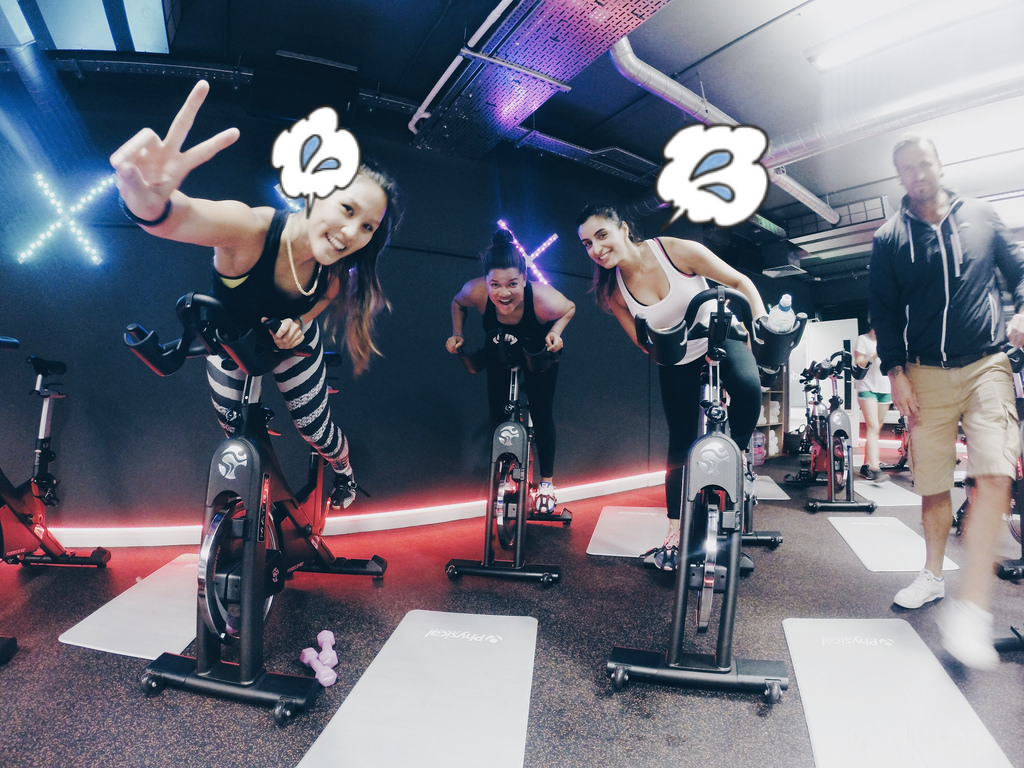 UPDATE: This one's on us!
We've been taking a complete beating going to the Edge Cycle classes and we thought it would be a shame if all our readers missed out on the sweaty fun! We spoke to the guys at Edge Cycle and we've been able to work our magic to offer our readers a one time deal only available from 22/10/14 - 05/11/14.
£10 for 10 days yo!
We are so happy we can offer you guys this! With this you have the potential to do 41 edge cycle classes (although we wouldn't advise it unless you're a super beast)! Follow the instructions below to get involved!
How to Redeem Your £10 for 10 Days Unlimited Rides
1. Take a look at our timetable on-line at www.edgecycle.co.uk and choose your 1st class that you want to book.
2. Email us at info@edgecycle.co.uk with Food & Lycra: £10 for 10 Days Offer in the Subject line.
3. In this email, tell us when you wish to start your first ride.
4. Edge Cycle will then create you an account and send you your password and login details
Simply click the link below, check out, create your account and make your purchase. You can then book as many classes as you wish during the 10 days.
Please note: Your 10 day period starts on your first booking date, not the time of payment.
http://clients.mindbodyonline.com/classic/ws?studioid=154516&stype=41&prodid=10153
The other week we checked out the new edge cycle in Farringdon. We were lucky enough to have the founder of Edge Cycle, Belinda, teaching us. She is probably the most militant indoor cycle instructor we've come across so far. Needless to say we definitely got our sweat on!
Belinda gets on the mic and instructs everyone to grab their weights, either the smaller weights or the "big girl" weights. My eyesight isn't what it used to be so I perched myself at the front of the class in full view of Belinda. I had mistakenly not got my weights yet, Belinda's eagle eye spotted it straight away and asked me which weights I was going to opt for. Just to remind you, she is still on the mic so the whole class can hear. My pride got me and I opted for the "big girl" weights obvs - man I had to work extra hard from that point onward.
There were mats laid out next to our bikes ready for our full body workout, which really meant full body workout! Belinda incorporated high resistance up hill climbs on the bike with high intensity intervals of cycle sprints on a lower resistance. She has a very observant eye, if your resistance isn't where it should be she will call you out in front of everyone - it happened to me! I put my resistance back up as ordered and went back to sweating.
After sweating my body weight out in water we jumped off the bikes and began working on squats, lunges, burpees and press ups. Good old fashioned boot camp style incorporating the "big girl" weights in it too with a lot of core work. Belinda really knows her stuff, which isn't a surprise as she's also a qualified personal trainer and a self confessed psycho! Even if you think you can't push anymore you still will with Belinda's militant style! Although it is light-hearted toughness it is actually a really good way of getting us werking and really pushing it! My friend almost fainted while doing the class - serious stuff!
All instructors at Edge Cycle are qualified indoor cycle instructors as well as qualified PTs so every time you attend a class you know you are in for one hell of a sweat session and an effective full body workout.
What I really like about Edge Cycle bootcamp classes is the fact that it isn't a full on hour of just indoor cycling. I love the fact that other body weight exercises are incorporated to give you that HIIT workout. Coupled with music that compliments the pace of the workout Edge Cycle have really won our fitness hearts! There are a lot of indoor cycle classes around at the moment so it's hard to differentiate between them, the bootcamp element gives Edge Cycle extra brownie points!