Beats Hours of Power: Beats by Dre Powerbeats2 Wireless presents Barry's Bootcamp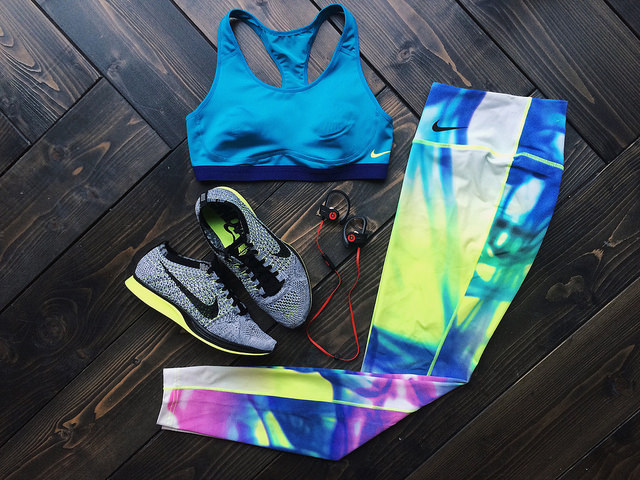 We are so fortunate to have so many friends who share the love of food and fitness as much as we do. If there is an opportunity for us to get together, have fun and work out - then we most definitely will. Most recently, our good friend Nikoletta joined us to take on Barry's Bootcamp x Beats by Dre Powerbeats2 Wireless...and she's kindly written a guest post for us!
Nikoletta is a London lover, food fanatic and amateur baker! Check out her amazing masterpieces on her Instagram page, Nikolettasbakes.
---------------------
I work from a desk all day long, so love keeping active in all kinds of ways. I've bagged a couple of London Marathons, with the hopes of completing a third one-day. There was a time when I couldn't even run round my block but I've grown to love being in my runners and haven't turned back since! A perfect weekend would be running or working out round London with friends and fueling up with brunch and coffees after!
I'm the kind of girl who loves high cardio interval training and I'll try and do at least 2-3 HIIT classes a week, but I just wasn't ready for what Anya and Sandy put us through at the Beats By Dre x Barry's Bootcamp class last week.
If you've never been to Barry's before, it is basically the hardest workout EVER in London (in F&L's opinion!). If you are ready to feel your chest explode, as you choke on your heart rate as it rises up your throat while drowning in your own sweat then defo try out Barry's! OK. That's an exaggeration, but you get my drift. Their signature hour-long workouts include 25-30 minutes of interval cardiovascular treadmill routines and 25-30 minutes of strength training using free weights, resistance bands, medicine balls and other equipment. Imagine: tread, weights, tread, weights, non-stop until that hour is up! So much pain, so much suffering but so, so GOOD.
I could handle the free weights part but those sprints made my lungs hurt! Barry's classes' work to shock the body – fair to say, mine was well and truly shocked! Never would I push myself to running that fast on my own. Anya was so good at getting us through it. She has this unique tone to her voice, which keeps you focused on reaching the end of that section of sprints. Admittedly, I had to stop and catch my breath a few times.
THOSE TUNES by the Beats by Dre guest DJ helped too! To me, nothing is more important then having banging music when I'm working out or running. I love running with music and I am la-huving running with my new Beats by Dre Powerbeats2 Wireless earphones. No stress. No fuss. And, the sound is clear, loud and crisp. Just pure tunage! I don't need to tidy any cords under my t-shirt or keep my phone close, so I'm not yanking out the earpieces. I just plug in, connect and go! I just have to make sure I have my phone and Beats fully charged. They work with Bluetooth, which drains out the battery life but a full charge should last a good 4-5 hours (can't say much for the iPhone though!). The slingback design is great as the earphones don't slip and stay snuggly in position.
Sharing is caring so here are a few tracks from my current running playlist. Enjoy!