Nike Free Hyperfeel - Feel London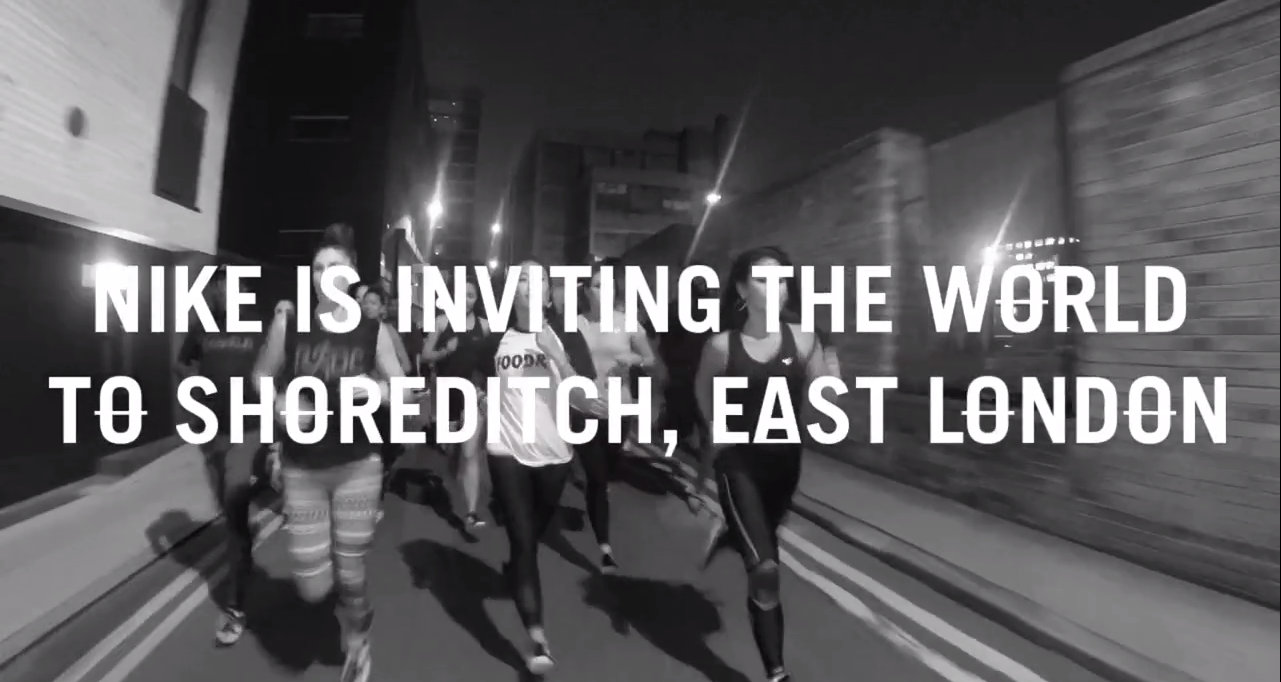 Nike are launching their latest 'barefoot' running shoe throughout the month of October, The Nike Free Hyperfeel. To celebrate the new shoe, Nike will be running a series of interactive workshops, events and installations at the 1948 London store for the next 10 days - and it's open to everyone!
Expect running, yoga and NTC workshops all tailored around the themes of 'Feel' and London. Check out 1948's website for more information, sign up details and our little cameo on their viral video - Run Dem Crew and Food & Lycra fully repping, Bang! Bang!
As part of the launch, we were recently invited down to Nike Town London to meet Great Britain's 800m runner Andrew Osagie and to put the shoes into action on a short and speedy 5km run around Regent's Park.
The Nike Free Hyperfeel was created as part of their new design ethos 'Nature Amplified'; products which are based on the way our body naturally moves. Made up of only 7 components – which reduces the weight significantly and makes you float like a fairy (trust me, it does) – the shoe features the much loved Flyknit upper but reworked for a more compressive fit to hold your foot in place, providing that extra stability a lot of other barefoot style running shoes lack. Nike's staple Lunarlon foam is also a major feature of the shoe as it adds just the right amount of cushioning to provide comfort, but not too much to take away that much desired barefoot feel. What's really cool about the technology behind the shoe is through pressure-mapping, they studied areas of the foot which come into contact with the ground and looked at the specific areas which absorbs the most pressures and requires traction - creating a shoe which mimics the way we run and proving the support and cushioning in the areas which is most impacted.
So we all know there's this big massive launch for Nike's latest innovative shoe; buzzwords floating, cool events happening, but how does the shoe actually perform?  A minimalist shoe for a better run?
As much as I love the look of barefoot shoes like the Free Runs, I'm not silly enough to run long distances in minimalist shoes knowing that I'm an over-pronator (SUCKS), but a short 5k? Yeah, I'm down!
I struggled to slip my feet into the very narrow, and very snug shoes, but once they were in you could tell your feet weren't going anywhere. Similar to the the sock-like design of the Free Flyknits, they differ from Nike's other barefoot offerings as the shoes are a lot closer to your foot, and to the ground, giving you a truer 'barefoot' feel. It does feel a bit odd at first, especially if you are used to running in more cushioned and stable shoes, but as you begin to run in them you can really feel how much more your feet and calves are working, and how surprisingly comfortable they are for a minimalist shoe!
The shoes gives you a little spring in your step, and for some odd reason, it really did feel like I was flying as I was running - no lies. Although it felt like I was running a lot faster, my Nike+ was telling me I was basically running my usual pace KMT. I think Nike+ was lying to me, I swear I was on some Gazelle flex in the Hyperfeels. Towards the end of the run, I could feel my arches begin to roll in a bit due to the lack of stability in these types of shoes, but I knew this would happen eventually. Regardless of it's compressive fit to provide that extra stability, it just isn't enough for an overpronator.
The shoe's look great, even if they look a bit like these football boots LOLZ, but for us, it is definitely one we would keep for track day and short, under 5k, runs.
Have you tried out the Hyperfeels? How do you find them? Let us know in the comments below!