Recharge with SmartWater – Nike Women's 10km London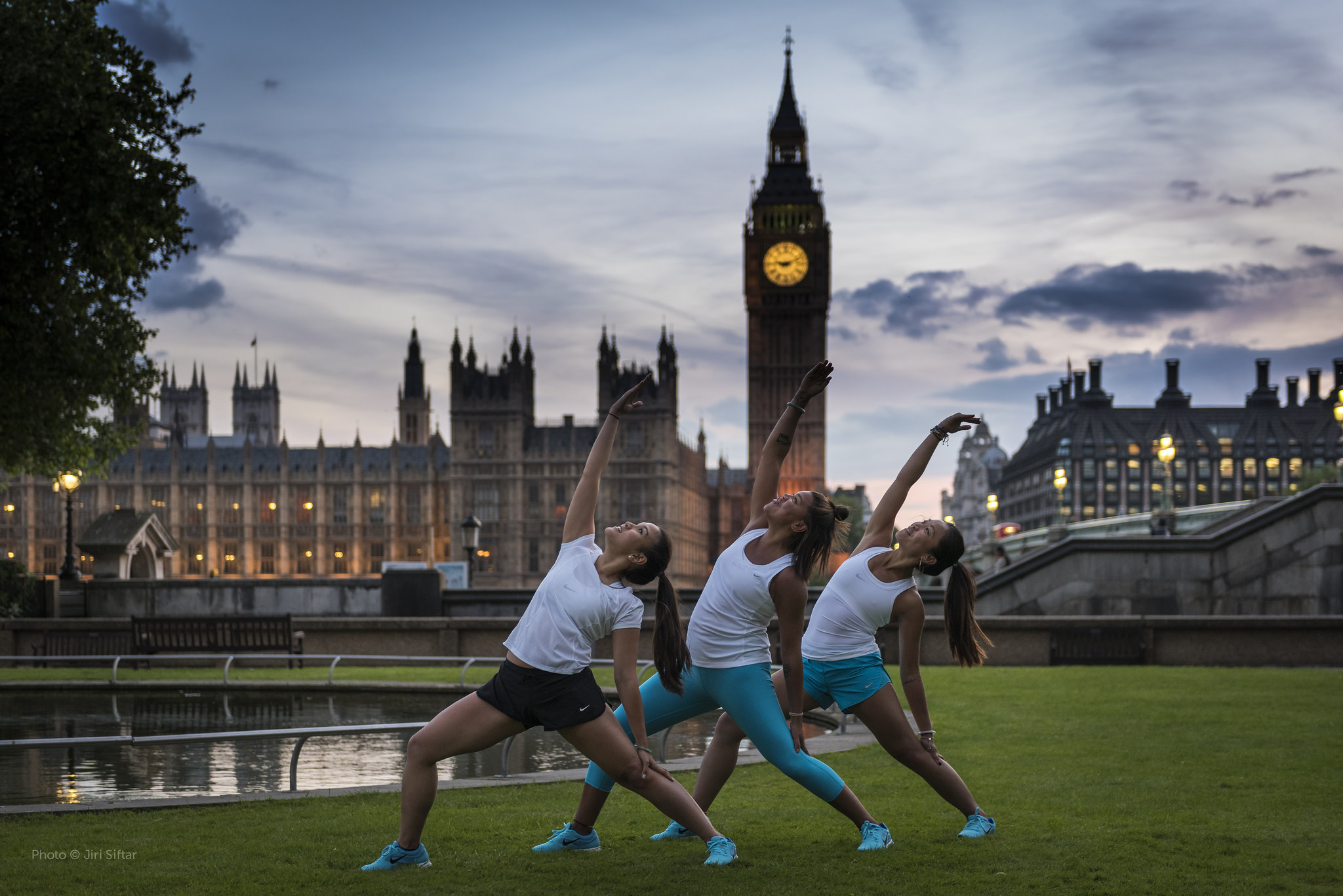 One month, two 10km's and a load of 'life' later and we finally have time to update Food & Lycra with our latest antics!
For the third year in a row, we took part in Nike Women's 10km – albeit this time round it was a daytime race. A few weeks before race day we were given the amazing opportunity to collaborate with SmartWater to host the official recharge session at the end of the race.
When we ran the first We Own the Night, it was just the three of us. Two months into setting up Food & Lycra and two races deep, running was still really new to us. The second We Own The Night was a little better. We had experienced a good few longer distance races, so this 10km was somewhat more enjoyable. We gathered our girls for this one, and turned the race into full on good vibes!
This year, as running veterans (LOLZ), we thought it would be the perfect time for us to introduce new runners into the world of racing – and what better race to take part in than Nike Women's 10km London. For us, it doesn't get any more inspiring than running alongside 10,000 other women. A mix ability of runners take part, but you definitely feel like there are a lot more likeminded females in the start pen – girls who aren't as competitive, who are doing it for fun and just want to have a laugh with the rest of their mates. Music blasting, chicks laughing and girls all wearing the same tee so you can't tell the difference between the sub 40 females and the 1 hour plus ladies.
We paced our 8-strong crew through the first 5km of the race, running through tree-lined avenues on the perfect summer's morning in Victoria Park… perfect if you were just chilling! Our bodies aren't really good at cooling down, so boy were we grateful to be running at 'sexy pace' – our term for running at a pleasant speed.
As we neared the 5km mark, we had to skip the second lap of the race so we could head over to the Smartwater's Smart Space to get ready for the runners to join us for our recharge session. We were lucky enough to get the chance to recharge a big group of girls post run with some of our go to post run stretches. Can't let those quads, hammies, calves and buttocks go un-stretched now can we? It was a great way to recharge after the run, get some well deserved chill time and sip on some Glaceau Smart Water.
Smart Water is vapor distilled and has added electrolytes. ADDED ELECTROLYTES! If you sweat a lot like us and have a problem with salty sweat then Glaceau Smart Water is your answer. And does anyone else really appreciate the slick design of the bottle and the bottle opening being bigger than your average water bottle? Great for re-hydrating (i.e. guzzling untold amounts of water in a dangerous amount of time) after runs and workouts. It should be a part of every fitness fanatic's kit and it has definitely made it's way into ours.
Have you got your hands onto some Smart Water recently? Do you love it like us?